In an era when women are increasingly prominent in medicine, law, and business, why are there so few women scientists and engineers? A 2010 research report by AAUW presents compelling evidence that can help to explain this puzzle. Eight key research findings point to environmental and social barriers — including stereotypes, gender bias, and the climate of science and engineering departments in colleges and universities — that continue to block women's progress in STEM.
AAUW Fort Myers/Lee County members believe that the best way to break down environmental and social barriers is to get girls interested and involved in science and engineering early. To accomplish this we support the following programs for girls at the middle and high school levels.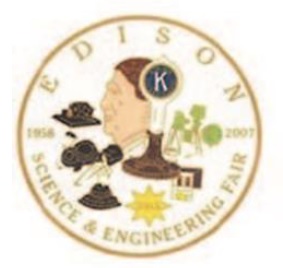 AUW STEM Award (Science, Technology, Engineering and Math) was established in 2001 to encourage middle and high school girls in STEM fields. An award of $500 is given to a top female entrant in the Thomas Alva Edison & Kiwanis Regional Science and Engineering Fair. To encourage first time entrants, an award of $100 is also given to a female for an outstanding first entry. All Lee County female high school entrants in the Edison Regional Science Fair are eligible.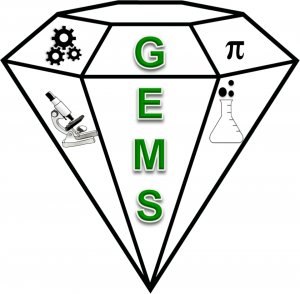 Girls in Engineering, Math and Science (GEMS) is a hands-on program dedicated to science education for regional middle school girls by enthusiastic professionals and undergraduates as facilitators and role models in a girls-only environment.
Our branch has made annual donations of $1000 supporting the purchase of supplies for GEM STEM activities. Recently we assisted in generating an AAUW Community Action Grant for $6,984. Part of the grant will be used to host a STEM panel discussion and networking session for FGCU female STEM majors through interaction with a diverse group of women as they plan their careers. Funds will also be used to assist middle school girls in attending GEMS events by providing transportation to those that don't have access. This will allow reserving 50% registrations for some of our Title 1 schools, PACE center, and Grace Place.
---
2017 Science and Engineering Fair – AAUW  Award Recipients
First Time Participant Award
Alexandria Williams
Alexandria's project "Diet Coke Eruption" shows that Science, Math and Engineering are all around us.

Top Entry Award
Shreeya Desai
Shreeya's project "Fuel for Thought: The Use of Amylase to Increase Production of Ethanol from Food Waste."
---
The AAUW-FL 2016 Tech Trek Camp, held at the adjoining Boca Raton campuses of Palm Beach State College and Florida Atlantic University, brought together 60 girls from across the state. Our Branch sponsored four, rising 8th graders. They participated in a potentially life-changing experience as a future professional in science, technology, engineering or mathematics.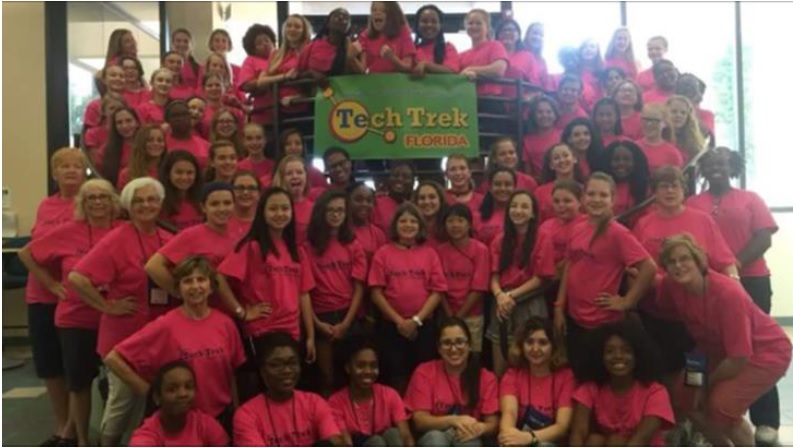 Each day the campers took three core courses: Verizon Apps, Cybersecurity and Robotics. In the afternoon they attended classes in DNA Genetics, Simply Physics Machine, Edible Science, Fundamentals of Engineering, Chemiscoloby or Web Animation Scratch. All courses and classes included hands-on activities for engagement and skill development.
To reinforce the importance of a sound mind and body, the girls participated in Zumba and Hip-Hop Fitness. Added enrichment included a variety of evening activities, especially Professional Women's Night (PWN). Other evenings, they were taught the importance and skill of letter writing (especially thank you letters) as well as journaling. They also heard from a recent Harvard Physics graduate who discussed how she persisted through high school and college in a male-dominated discipline
2016 AAUW Fort Myers/ Lee County Branch Participants